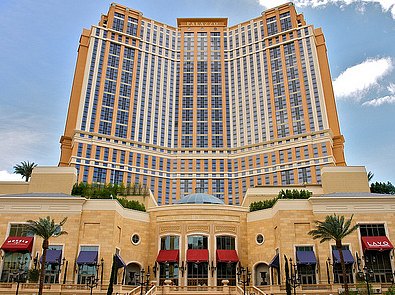 One of the most important things most people look at when planning a Vegas getaway is hotel rates, and we're here to help with that process.  Have a look at our list and then click below to be taken straight to the site for your hotel of choice:
We've got you covered at The Rio for as low as $49
per night. You can go even better with the famous seafood buffet there and be full and save money. The seafood is to die for. Check out our list on Where to Eat in Vegas for more great buffet options.
New York New York has rates from $55 per night
. The rooms are average in size and the sports book is small, but you'll get your money's worth if you plan on not being in your room much. It is Vegas, after all!
The Luxor
has their lowest Vegas hotel rates at $50 a night. A cool Egyptian theme makes this place a lot of fun to stay, and the price doesn't hurt, either. Carrot Top and Criss Angel are a couple of attractions hosted here as well.
The Excalibur's best rate guarantee
will do just fine for $33 a night. A nice buffet here, and this is one of the cheapest hotels we could find. You would expect a dip in quality, but this is simply not true. We enjoy the Excalibur for what it is–a great cheaper option.
We can also help you find your hotel of choice with our new Vegas iPhone App, complete with contact information. We have hotel information and price ratings for each venue. Have a look around, and be sure to check out Vegas Hipster, find us on Facebook and follow us on Twitter!