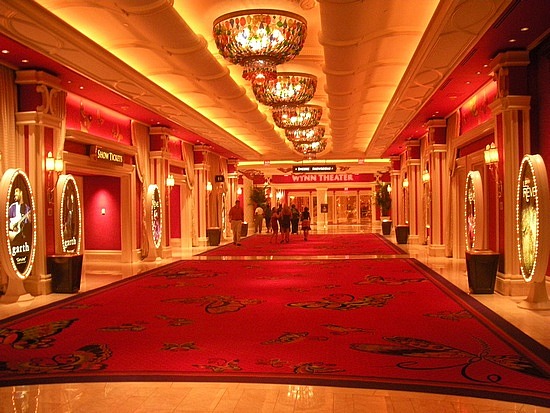 (from Wynn and Encore; for those of you looking for cheap Vegas deals, this will help!)
LAS VEGAS, Nevada — (PRESS RELEASE) — In an ongoing effort to reward the resort's loyal guests, Wynn Las Vegas and Encore Resort will launch enhancements to the Red Card loyalty program. Red Card provides members extraordinary benefits for unmatched experiences exclusive to Wynn Resorts. Beginning Tues. Sept. 20, guests will be able to earn points, free credit and comps faster than before and redeem for services and amenities available at two world class resorts with the ease and usability of just one card.
Enhancements made to the existing Red Card program include:
How to earn a point:
Starting on Sept. 20, 2011 all points will be earned at the new rate.
Reel Slot Machine- for every $1.50 you play, you earn 1 point
Video Poker- for every $6 or $15 you play (depending on the poker game) you earn 1 point.
Use Red Card while gaming and earn comps for coveted fine dining or show reservations, cabanas at one of the resort's magnificent pools, tee times at the exclusive Wynn Country Club, special rates on the resorts' luxurious guest rooms and redeem your points for FREECREDIT that can be downloaded right at any slot machine. Reward yourself with Red Card and experience all that Wynn Las Vegas and Encore have to offer.
Guests of Wynn Resorts are already members as Red Card also serves as the guest room key. If not staying as a hotel guest, patrons can become a member by visiting the Red Card desk located on the casino floor or inquire at any table game and present a valid driver's license or passport to obtain a Red Card.
For more great Vegas deals and hotels, get the Vegas iPhone App. It will point you to all of the best-priced hotels, attractions, and restaurants and rates them by price. Enjoy, and be sure to head to Vegas Hipster, find us on Facebook and follow us on Twitter!